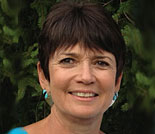 Michele Kremen Bolton, Ph.D. is a Principal Partner and co-founder of ExecutivEdge of Silicon Valley, and has nearly 25 years of coaching experience. She is an Emeritus Senior Professor in the College of Business at San Jose State University and an Adjunct Professor at Santa Clara University.
Michele's consulting focuses upon leadership and executive development, succession planning, strategic & visionary leadership, teambuilding, women's leadership and career transitions. Michele is a national speaker on these topics for companies, educational institutions, business and professional associations.
Michele has extensive business experience, having co-founded several organizations, including a community organization to help develop women entrepreneurs. She was nominated as a woman of the year by the National Organization of Women Business Owners for this effort. She has also served as an advisory board member for a venture capital firm and for the National Institute of Health. Michele is active in the community and has served on the boards of Hope Rehabilitation, and Big Brothers Big Sisters, El Camino Hospital and Downtown College Prep. Michele has consulted for such companies as Abbot Labs, Apple, Applied Materials, BEA Systems, Cadence, Charles Schwab, Cisco, Compaq/Tandem, Chevron, Dolby Labs, Easton-Bell Sports, El Camino Hospital and Foundation, Electronic Arts (EA), Gap, Genelabs, Gilead Sciences, Google, Knight Ridder, Lucile Packard Children's Hospital, Network Appliance, Nike, Intuit, Metlife, Hewlett Packard, 3-Com, Lifescan, Microsoft, PERT/Massachusetts General Hospital, Price Waterhouse Cooper, Roche Diagnostics, Santa Clara Family Health Foundation, San Jose Medical Center, Sephora, Siebel, Skype, Sun Microsystems, Silicon Graphics, Morgan Stanley Dean Witter, Tivo, Varian Medical Systems, VMware, Wal-Mart Stores, Inc., Wikimedia Foundation, Williams Sonoma, Yahoo!, University of California, and San Jose State University. In these organizations she has worked with CEOs, 'C' level executives and other senior professionals and teams.
Michele has published numerous articles on innovation, strategy, leadership, and work life balance, including The Third Shift; Managing Hard Choices In Our Careers, Homes and Lives As Women and The Talent Stampede, Why Executive Women Leave Corporate America and How to Retain Them. Michele received her Ph.D. in strategic management from UCLA, her MBA from San Jose State University and her B.A. in psychology from Stanford University. Michele was honored as the 2012 Distinguished Alumna for the SJSU College of Business.